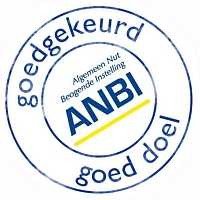 Name ANBI: Stichting InterHelp
RSIN: 805992881.
Adress: Havenstraat 6, 3441 BJ Woerden, the Netherlands
E-mail: john@weeshuiswoerden.nl
Telephone: +31.348.501902
Aim; Foundation Inter Help aims at the further development of a large number of concrete but small scale development and aid projects, mainly in Pakistan. An explicit secondary purpose is to show in practice that Muslims, Christians, Hindus, people from different cultural backgrounds can build bridges, shoulder to shoulder, especially in this time of estrangement and extremism. Especially at this time we want the activities to be the salt that will give a different taste to the world, that seems to be dominated by controversies, extremism and alienation.
Policy:The formula is the same in all cases. Muslims, Hindus, Christians, people of different cultures, shoulder to shoulder build further on local initiatives. No high exploitation costs, no mega projects, but assistance to initiatives of the local population with a large appeal on their own sense of responsibility concerning the operation.
No idealistic dreams that are highly abstract or large costs of investments, but a concept that has proved several times that it will generate direct profit. On this website we will bring forward several practical examples. A formula where a lot can be reached with relatively few means. Building bridges!
Board of Governors:
Name:  Tamerus, Johannes (John)
Date of birth: 27-04-1959, Waddinxveen D
Date in business: 18-06-1997
Title:  Chairman
Name:  Tamerus – Verbree, Cornelia (Corrie)
Date of birth: 27-07-1958, Waddinxveen
Date in business: 18-06-1997
Title: Secretary
Name:  de Wit, Johannes (Hans)
Date of birth: 16-10-1987, Gouda
Date in business: 02-01-2007
Title: Treasurer
Name: Bakker, Neeltje (Nel)
date of birth:  07-08-1957, Lekkerkerk
Date in business:  01-03-2004
Name: de Wit, Adrianus Kundert (Kundert)
Date of birth: 01-07-1986, Gouda
Date in business:  02-01-2007
9. Remuneration policy. InterHelp is working with volunteers without any payment.
10. Annual Report 2020 (Dutch) Jaarverslag Interhelp 2020